I have been working hard to get all of the supplies needed for my garden bed, the wood, the soil, the seeds…..everything is set up and ready for planting! The weather started warming up and I thought maybe I would be able to plant some seeds early this year if we got an early spring! But alas, the frosty mornings have returned and it is still to cold to plant my seeds. Below is a helpful resource that guides how and when to plant seeds of different vegetables.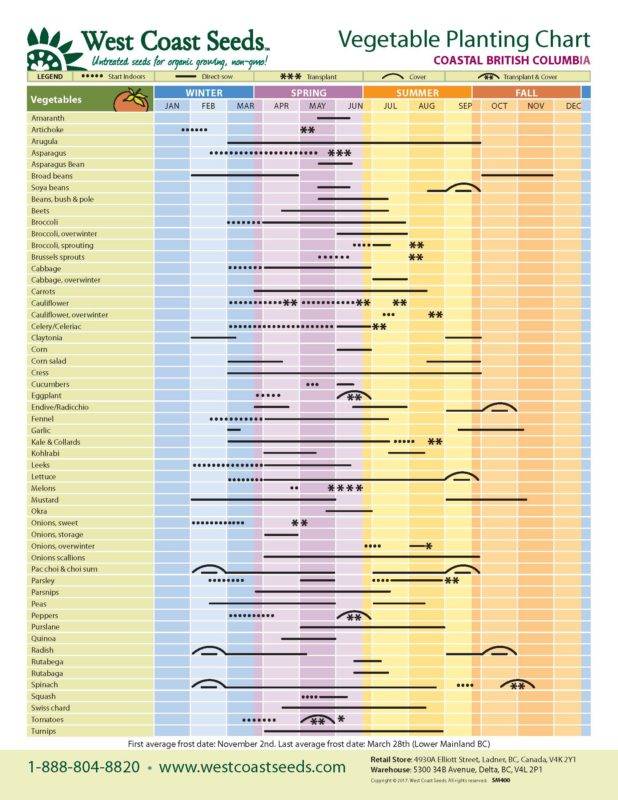 Many of my seeds could begin inside, but since we live in a townhouse, we just don't have the space to start seedlings inside and store them. However, this gave me an idea on how to link my inquiry back to my classroom. I may not have enough space to start seedlings in my house, but when I have a classroom, I hope to have enough space to be able to start seedlings with my students and document their growth as time goes on. I remember starting beans in the classroom as a kid, learning about the science behind growing beans and the recording my observations and measuring the height of the bean stem as it grew. So, I started to look at lessons and units that could be based around growing plants from seeds inside and then transplanting them to their gardens, or a school garden if we had one.
I started by looking at the curriculum and found multiple connections throughout the k-6 curriculum. I then decided to look for some lesson and unit plan ideas that could help guide me. I found a wonderful link to a PDF document that laid out a wonderful lesson plans with variations for different grade levels! I also found this wonderful webpage where a teacher shares her tips and tricks for growing beans in a classroom, among other fantastic resources she provides for a variety of subjects! Check out Primary Theme Park for these tips and more!
This image is an example of how we could bring beans into the classroom to germinate and watch them grow!
I also found this neat time-lapse video of a bean moving through the germenation stage which would be neat to show the students so they can visualize what is going to happen to the seed they are planting!
So next year, I plan to bring this experiment into my classroom (Or whenever I get my own classroom) and together with my students we will learn the basics about starting seedlings inside, and we will learn the cycle of the beans germination.
I am excited to finally plant my beans, likely at the end of March as the last frost is due to be March 28th, so on March 29th you will see me outside planting my early spring seeds!